PROVEN. SOLID. RELIABLE.
PayPlus Software provides powerful PEO and ASO software for the payroll industry. Our products are specifically developed to help provide efficiency and solutions for your specific business needs. Being the first PEO software built in 1986, we continue to grow and evolve alongside the industry and our customers.
POWERFUL ONLINE SOLUTIONS,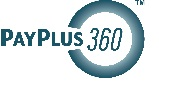 <! <!
<!
<!

<!
...AND THE CONFIDENCE WE HAVE YOUR SOLUTION.
We are the leading software provider for Professional Employer Organizations (PEOs). More PEOs use PayPlus than any other PEO software. PayPlus is designed specifically to operate PEOs and/or temporary staffing companies. Known as "PEO software by PEOs," our software is the only PEO software developed by PEOs for PEOs. Our software is easy to use and affordable, making it astonishingly simple for you to add our secure, proven web functionality to your core payroll system.